FILL OUT THE FORM AND APPLY TODAY
Become a Strategic Real Estate Partner with Tanja Stadnic
Do you have access to potential individuals who want to invest in Dubai? Team up with Tanja & earn high payout commissions for real estate deals in Dubai.
HOW DOES IT WORK?
The first step is going through my website and convince yourself Dubai is a strategic city to invest in. If after reading you are enthusiastic about the idea of offering Off plan properties yourself, it's time to sign up as a partner, using the form below. After qualification you will be receiving a partner sales agreement. (PSA)
Once all formalities are done, you will get access to the Tanja Stadnic Sales Kit , containing all the materials and needs to know to become a successful partner.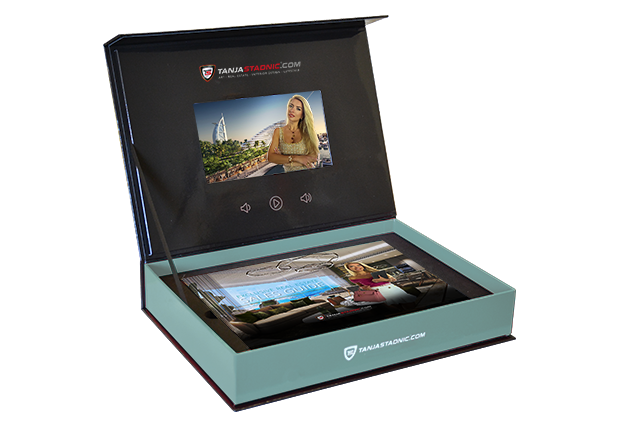 Some Frequently Asked Questions
After signing up we are going to check your profile, website and Linkedin profile. If we feel there is no significant match, we unfortunately will deny the partner request. If we believe there is a significant match we will ask some more targeted questions. Once passed, we will continue signing you up as a qualified partner.
Yes for sure! As a qualified partner you will be offering off plan properties. This means you basically will be selling real estate of a brochure, based on the information provided through our developer partners. There is no need to be physically present in Dubai. There is sufficient high quality digital materials available to make a sale.
The sales kit contains all sorts of physical documents which will help you to;
Get a good understanding about the Dubai market
What you can sell and how to sell?
No, that's the beauty of it. Your role will be generating leads and forward to Tanja's team. We will take care of the rest of the process from A-Z.
No, you don't need to be a licensed Real Estate Agent, Broker or Realtor in order to become a qualified partner. All you need is access to potential clients and enthuse them to invest in Dubai properties. Basically you are referring a potential client to Tanja's team who then will take care of the rest of the process.
After you went through the qualification process, you will receive the Partner Sales Agreement including information about the lead fee % (sales commission) and terms of conditions. Basically you are eligible for the commission, once your referral clients signed the Purchase Sales Agreement with the developer in Dubai.
Are you ready to sign up? Fill out the form below